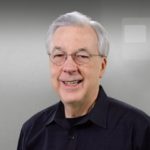 4/10/15: RAIN News Reports additional details:
"Triton Digital has received certification for inclusion of Nielsen audience measurement technology in Triton streaming audio players, the company announced this afternoon. This development enables Nielsen to measure online streaming metrics of its broadcast clients through Triton's streaming suite on desktop, Android, and iOS.
It is the fourth time in recent weeks that Nielsen has incrementally advanced its streaming measurement technology. See here, here, and here.
On the publisher end of the equation, Nielsen's measurement tech gives its broadcast radio clients a way to measure total audience across on-air and streaming, from a single source. That will be the case for broadcasters using Triton's streaming solution for their online simulcasting."
"We are pleased to support the needs of broadcasters, as well as the audio industry as a whole," said John Rosso, President, Market Development at Triton Digital.