About John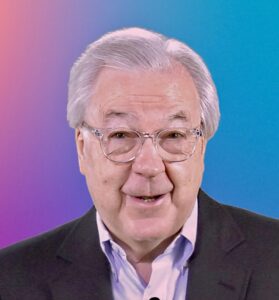 John Haggard, President of Revenue Developers, is a native of Nashville, graduated from Montgomery Bell Academy high school, and attended the University of the South in Sewanee, Tennessee.
He began his media career at the age of 16 as a disc-jockey in Nashville on what was then rock-formatted WKDA-FM and country-formatted WKDA-AM. John later went into sales and then eventually rose through the ranks to Sales Manager and General Manager at other radio stations including a TV station.
John saw that media companies and sellers were taking advantage of advertisers which prompted him to switch sides to begin representing advertisers. The result was Revenue Developers formed in 2002 to create, negotiate, and audit all forms of media including attribution (where results come from).
John's background also includes founder of Treasure Top Ministries, a former part-time pastor at Bellevue Community Church in Bellevue, and Vice-President of Marketing for an office supply stationer which was later sold to Staples.
Our Work
John has created marketing campaigns for clients who do business in a number of markets including Nashville TN; Charlotte NC; Memphis TN; Columbus OH; Birmingham AL; Harrisburg PA; Hamburg, New Jersey; Lexington KY; Tri-Cities/Johnson City-Bristol; Jackson TN, Bowling Green KY; and other markets.
Some of the industries in which John currently advises or has advised include automotive, legal/law, motorcycle, tax and financial, retail music, security, healthcare, education, pest control, roofing, and electrical.
We Can Help
Bamboozled by your advertising results? Media vendors who hide pricing inequalities and who hide under-delivery on impressions & ratings points from you are just two reasons you could be getting "hosed" on the money you are spending, leaving tens of thousands of dollars on the table that you are entitled to but are never told about. You deserve fair representation at the negotiating table, and you deserve to receive "Wow!" advertising results through the creation of  1.) intrusiveness to catch attention, 2.) a credible offer that is too good to pass up, 3.) logic for your prospect to believe in your offers, and 4.) a sense of urgency for the prospect to "buy now" as opposed to later. Call me for a free, no-obligation consultation at (615) 646-9636.
Watch this 2+ minute video to see how much you may be over-paying.
Get Free Analysis Now!
Visit our media samples page to see and hear successful direct-response, call-to-action motivators.