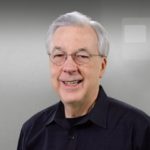 If you are looking for a quick way to educate your customers with minimum hassle, and to be heard on a large platform, Pandora now allows creators to submit their own shows. As first reported by RAINNEWS,
Pandora has launched a new self-service dashboard for podcast creators to submit their shows to its platform. The audio company officially introduced a podcast hub in December 2018 with the rollout of its Podcast Genome Project to all listeners. The launch included popular programming along with original shows. The new Pandora for Podcasters platform lets anyone submit their shows to join that lineup.
For additional news about podcasting, here is a good resource, Podcasting News.